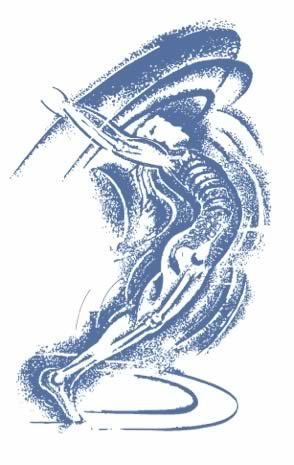 "It's not just about back pain."
Sue Brown - Chiropractor
Registered with most major private healthcare insurers
For appointments
please call:
01299 51 93 51
or
07932 00 00 28
Welcome to Cleobury Chiropractic, nestled in the beautiful Shropshire / Worcestershire border town of Cleobury Mortimer.
Cleobury Chiropractic provides high quality chiropractic care for all ages, with a refreshingly gentle, thorough technique. As our web address suggests, it's not just about back pain.
Cleobury Chiropractic offers a comprehensive range of services:
Chiropractic treatment




Suitable for all ages, from babies to grandparents and covering a wide range of conditions, including:

"If I had back pain, acute or chronic, I would see a chiropractor."

John O'Dowd, Consultant Orthopaedic Spinal Surgeon, President of the Society for Back Pain Research.

- Back, neck & shoulder problems
- Joint, posture and muscle problems
- Leg pain & sciatica
- Sports injuries
- Dizziness (Epley manoeuvre)

Free Postural screening & advice


15 minute postural screening and advice on improvements to reduce stress on the body; all tailored and pertinent to the individual needs of the patient.



Display Screen Equipment (DSE) Assessments
A workplace onsite assessment of office based staff, in order to reduce the incidence of back, neck and upper limb repetitive strain
Click here for more information about DSE
Prehabilitation advice for sports enthusiasts




Introducing the concept of prehabilitation: injury risk assessment and development of a personalized exercise program involving strength & conditioning exercises, focusing on the specific needs of the person for a specific sport. By preparing the body correctly, the risk of injury is reduced; as opposed to rehabilitation where treatment is only applied once injury has already occurred.




Spinal mobility & core stability exercise classes




Few exercise classes are suitable for patients with back problems, yet it is vitally important to keep these areas strong and mobile. 'Back Fit' classes at Cleobury Chiropractic offer a safe and gentle method of keeping the spine mobile and strengthening the core whilst protecting the vulnerable low back area.
If you want to know more about Chiropractic, click here
Equestrians note!

If your back / neck pain tends to re-occur every time you ride, it might be worth getting your horse checked by a McTimoney animal practitioner. Small misalignments of the spine / pelvis of the horse, or a change in gait, can make a big difference to your riding position.

For more information, visit www.equine-canine.com