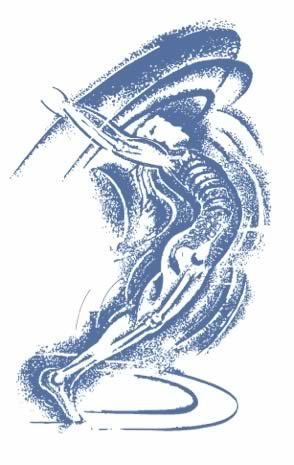 "It's not just about back pain."
Sue Brown - Chiropractor
Registered with most major private healthcare insurers
For appointments
please call:
01299 51 93 51
or
07932 00 00 28
DISPLAY SCREEN EQUIPMENT (DSE) ASSESSMENT & WORK STATION ERGONOMICS
One in five office workers takes up to 3 weeks off each year due to workplace health problems.
40% of workers claim backache as the main reason for missing work.
Workplace absence and sick pay costs the UK £7 billion every year.
Work related upper limb disorders causing neck pain, back pain, wrist, arm or shoulder ache are treated successfully every day at Cleobury Chiropractic. These overuse symptoms are often caused by a combination of poor posture, unsuitable equipment or incorrect positioning of equipment in the office.
A brief online self-assessment using a checklist can be helpful but a truly accurate assessment requires on site set up by visiting your workplace and seeing you whilst working with your own equipment.
Cleobury Chiropractic can offer this service to small / medium sized businesses at a very competitive rate.
During the assessment we look at all equipment and your posture whilst you are carrying out your normal tasks. We assess the chair, desk, screen, keyboard, mouse, document holder, footrest, light (lamps and natural light), your posture and movement patterns, break frequency, strain of muscles and joints. Alterations are carried out on site where possible. If required, recommendations can be made of new equipment purchases or products.
"As an employer I feel it is very important that each member of my office team should have a regular work station assessment. Similar to our site team who have risk assessments and methods of work for using items of plant and tools so too our office workers need the same level of care and attention. I felt very comfortable with instructing Sue Brown with carrying out these individual assessments as she could impart her qualified knowledge on ensuring that we received the best advice and information. On arrival to our offices Sue provided the team with a leaflet about correct posture and set up of your workstation and then introduced herself to my team about the reason for her visit. Sue is a very sensible, professional and approachable person and my team felt instantly at ease. With the information for each member previously collated on a DSE questionnaire she then went round to each person and adjusted and advised each employee with regards to their workstation. We pride ourselves on providing our employees with the best equipment and working environment possible, but even with our best efforts it was evident that we all required new chairs and some employees needed foot stools, boxes to lift up monitors etc. The majority of these adjustments can be done cheaply, easily and during the visit. After the visit we received individual reports from Sue for each employee with the given recommendations to keep on file. I would strongly recommend Sue and so too would my employees."
GPC74.
What you will learn:
Best posture for the activity required.
The effect on the body of chronic or repetitive strain.
How to adjust and position all equipment.
Best work station design.
Break frequency.
Rights and responsibilities under the H&S law.
A detailed report is included, covering on-site assessment, hazards & risks, alterations made and further recommendations for each employee.
The charge for a standard 30 minute assessment, suitable for users without problems, is £45. The charge for an advanced assessment to tailor for someone with an illness, disability or ongoing musculoskeletal symptoms is £90. For your comparison one of the Midlands main players in risk assessment charges £60 - £125.
Why employ a chiropractor for DSE workstation assessments?
Chiropractors undergo 5 years of undergraduate training and years of clinical experience treating musculoskeletal conditions and postural dysfunctions daily. This provides extensive knowledge of biomechanics and how repetitive or chronic strain affects the body: a depth of understanding that cannot be gained during a brief DSE assessment course.
In short, we can provide the full package:
To educate and make sure each employee understands why we're doing what we're doing.
First hand experience of what can happen if this advice is ignored.
Swift, practical changes to get to the root of the problem and minimize risk.
According to the Health & Safety law requirements, all staff (including locums, self employed, agency workers, volunteers and trainees) should have a workstation risk assessment prior to starting their position as part of their induction. Updates are needed regularly (annually is prudent) and always when new equipment has been introduced or if staff have developed problems. Documentation in the form of a report needs to be kept.
This benefits employers and employees alike: demonstrating a proactive duty of care, promoting a happier, more productive workforce whilst reducing the risk of injuries and absenteeism.
Why not give Sue Brown a call at Cleobury Chiropractic today?
01299 519351 or 07932 00 00 28